Composites Engineering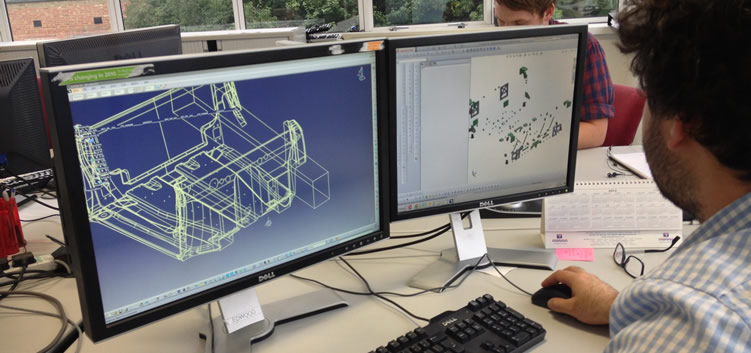 Formtech Composites offers the following composites engineering expertise:
Design of individual parts and wider solutions, working closely with the customer throughout the design process
Final design to manufacturability
Material choice and bonding / joining solutions
Finite Element Analysis – calculation of the properties of the part / module / solution in order to fulfil the technical specification
Design of Toolings and Jigs
Prototype Testing and Validation using Non-Destructive Testing Methods, including Ultrasonic and Acoustic Emission testing
How we work
Formtech Composites Engineering accompanies the customer from an early stage of the project, to the final stage of engineering to the final stage phase of engineering, with the hand-over into prototype production, where engineering is still involved for optimization of the solution.
Together with our engineering partner, IAV GmbH – Automotive Engineering, in Germany, we offer the full scope of engineering expertise and capabilities required by the Automotive Industry, including crash testing and validation.
With this expertise, we offer lightweight solutions to our customers, ranging from "built-to-print" to fully integrated "one-stop-shop" solutions – from design to manufacturing.